History of Our Elder Care Community
At Trinity Manor, our boutique accommodation and stylish dining is complemented with inspiring communal areas and relaxed personal spaces.
In 2008, a beautiful new building was constructed at the site of Westbury Private Nursing Home in Deepdene, and we changed the name of the facility to Trinity Manor. The following year, we were all set for expansion. We featured two new "streets" (Eden and Royal) on top of the existing ones (Garden Court and Victoria).
These additions allowed our capacity to grow from 60 to 83, and more elders joined our wonderful family. Also, it served as our opportunity to designate Garden Court as a secure environment for elders with dementia-specific needs. In November 2015, we purchased Burwood Hill Aged Care Home and renamed/aligned it with our community.
Culture Change
In 2005, we embarked on a journey that would change the lives of our residents forever. We began by taking a hard look at the traditional medical model nursing home. Since then, we make sure to ask the question, "Is this elderly-centered?" before making any decision.
Understanding that loneliness, helplessness, and boredom contribute to the bulk of those suffering in long-term care institutions, we began our journey. This journey is based on the philosophy of care that transforms traditional "nursing homes" into living, growing, ever-changing environments for our elders.
The momentum grew and a cultural turnaround emerged. For instance, we redesigned our home, making aesthetic changes like removing the medical model nursing stations and making them into cosy common areas. Also, the bathrooms became warm, relaxing spas.
The management team transformed into a leadership team that works to meet the needs of the elders and works in partnership with elders and their families. Frontline care partners and elders are empowered to make decisions regarding the care we provide.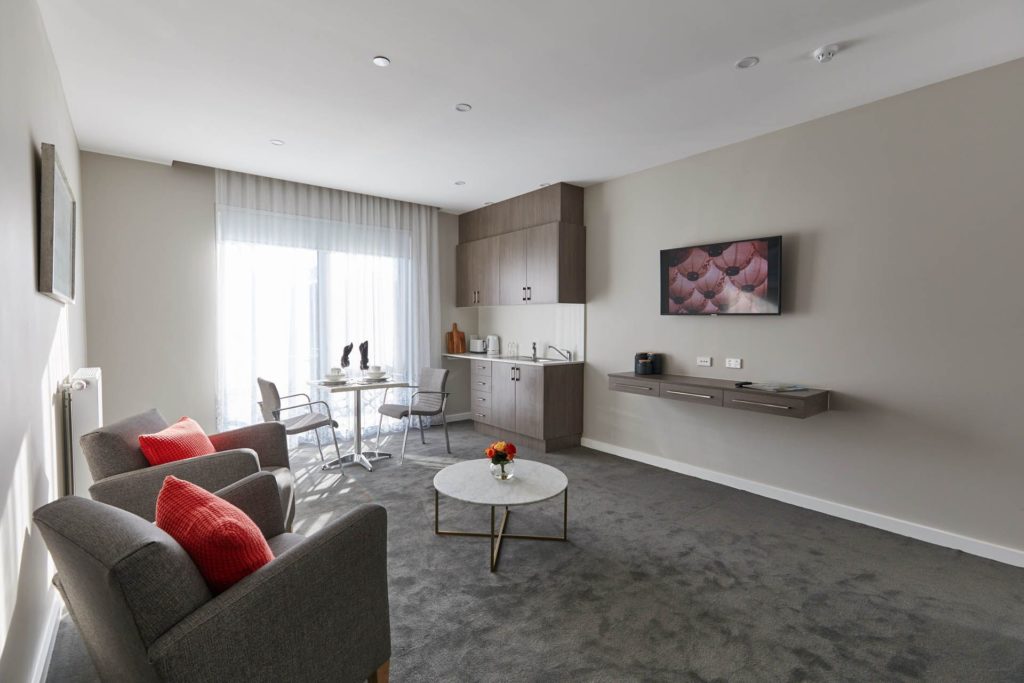 A Future Radiating With Optimism
Upgrading the IT systems throughout the home is a priority given our constantly evolving technology-centered world. Plans for physical expansion to care for more elders and provide more jobs in the community are also in the works.
In February 2017, another new addition to the Trinity Care family started at Elder Street and eventually became our Greensborough location. Today, we have three dedicated locations, and our community keeps on growing—an indication of a bright, promising future.